Laura Porreca, NBPT: Strategy Specialist and Knowledge Transfer Expert
Discover How Laura Can Radically Grow Your Business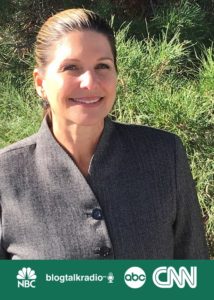 Laura Porreca works with people who want to grow their business. She is a Las Vegas-based speaker and instructor with three decades of leadership and teaching experience. Her Superpower is combining creativity and critical thinking skills to engage her audiences.
Laura was born in Philadelphia, grew up in the Bahamas, and began her love affair with communication and connection in Florida while teaching second language learners. National Board Certified for 10 years, Laura worked as Train-the-Trainer, has mentored Master Degree Candidates, and has coached Professors and Instructors at the college level prior to becoming a speaker, train–the-trainer, and consultant in the business world. She uses her skills in curriculum writing to present dynamic workshops and trainings for executives and management teams, making it easy to move the dial on business growth.
Laura holds a Master of Education degree from UNLV and became TESL endorsed (Teaching English as a Second Language) after completing her Bachelor of Science in Education from the University of Miami. An expert in knowledge transfer, Laura is responsible for result oriented trainings. Getting actionable results saves time and money.
Laura works directly with you and your team to develop strategies and solutions that will help you achieve your desired results!